Transfer your business from Offline to Online
Add to your business experience our expertise in digital product development and online sales. To increase profits, expand the market and reduce internal costs through process automation.

Vladimir Winner
CEO, Digital Forest Group
Hi everyone, I produce professional dancewear. My production is located in Dnipro. Sales are conducted by moving around the competition. Contacting Digital Forest to set up advertising) We received professional advice on doing business on the Internet. We understood what to do and where to go. After which, as if they did the installation. 2 months, we have a store, sales strategy, CRM, advertising. And our products are sold in the CIS, America, South Korea, all of Europe. And most importantly, we understand how we have achieved this and finally we can plan our growth.
Anna Babiy, CEO Fashion Dance Group
I own a modern service station and asked about new customers and how much the services cost. Surprisingly, they answered me that I did not need their services. They gave a video course on Internet business from an expert company. I had to rethink the approaches. And really changing the content, the site and working correctly with reviews, we attract more customers than we can sometimes serve. Therefore, my review is as follows - it is pleasant to work with professionals and thanks for the advice. P.S. Now I bought a standard car funnel for deteiling, let's see what happens. I will write.
Alexander Balabanov, CEO V8 Garage
We wanted to tranfer to online and automate our legal sales skills. Conducted conversations with various companies. The verdict was this - 6-7 months and several tens of thousands of dollars and you will have a portal. What would be the result we did not know. We invited Vladimir as an external member to the board of directors. Result - 3 weeks, start of sales, 5 weeks paid off investments. We continue to work and expand our capabilities, but already having income.
Savchuk Alexey, Managing Partner, Assyria Attorneys at Law
Ihor Stepanov, CEO Stepanov Agency
Your benefits when working with us
A professional, multidisciplinary and experienced team will create a turnkey solution for you
You will avoid mistakes and "childhood diseases" of the project
You will avoid personnel errors
You will save months and tens of thousands of dollars in experiments
Increase income 100 times while reducing costs several times
Automated solution that works without you
Here is what we do for customers
Funnel for new
customers
Funnel warming up and customer retention

Funnel return customers to repeat purchases
Stage Session
We bring our team and representatives of your team into one working group. In the beginning, we need answers to the questions: What do you already get? What does not work, but I would like to? What you don't know and what help is needed? We form a single project in SCRUM, describe the main tasks, assign roles. We fill out the SWO forms. We create a vetu for online communication.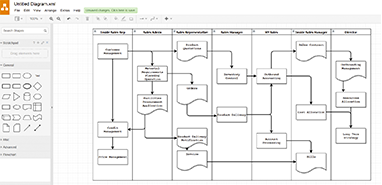 Preparing for implementation
Based on the previous step, we create a customer behavior scheme. It includes possible statuses when ordering services. The reaction of automatic sales funnel to a change in customer status. The diagram clearly shows how to bring the client ĸ on, repeat, etc.
Design, content, technology
Depending on what is required in the funnel-sales scheme. We create various manifestations of content - landing pages, thank you page, online store, sub-pages, article pages, etc. The development is carried out using simple and widespread tools around the world. To make further system maintenance simple.


Involvement funnel
The first part of the marketing strategy. We are creating a funnel of crowding of new customers. We set up advertising campaigns on Google, Youtube, Yandex, Facebook, Instagram etc.
Funnel warming up and customer retention
What to do when the customer has already arrived, but has not yet decided to buy? Do not intrusively remind yourself, give useful content, stimulate it more. And the same to maintain a relationship for repeated acts. We set up a funnel based CRM.


Chat Bot. Automation of communication
Frequently asked questions, offers of standard products, step-by-step warming up of the customer base. All these solutions are implemented in Telegram, Viber, WhatsApp, Facebook massenger using chat bots.
Statistics and Analytics
Statistics and analytics will help you to know how quickly and to what extent your tools in advertising are paid back. At this step, we set up analytics in Google Analytics, Yandex Metrika issue a simplified management analytics in Google Data Studio.


The beginning of the funnel's work
Well. All preparations are made. Are you ready to work online. Time to start a ads campaign. We launch a test company. We determine and optimize the cost of customer acquisition. We are preparing lead generation to scaling (to controlled growth).
Project Wiki. Or a manual
We draw up a detailed description - a tool for working with the system. We transfer it to your team.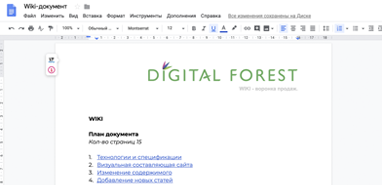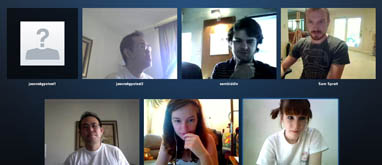 We help your team figure out what's what and how it works. We provide training.
With mutual interest, we manage marketing for a share in the project's profit.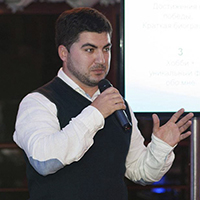 Vlad Winner
20 years of business experience. 7 years of experience in online business. Advises, creates strategies, attracts specialists.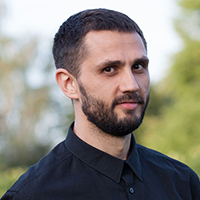 Maxim Onufriyev
12 years of experience in web marketing. Finds Target Audience.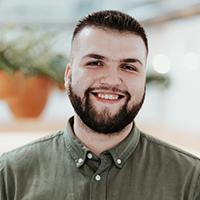 Nikita Vasukov
5 years of experience in product design. Creates beauty and usability.
Thank you for your attention to our company! We are pleased to meet you.